SatoshiChain is an EVM-compatible blockchain that aims to complement the original Bitcoin cryptocurrency. As a proof-of-stake blockchain, SatoshiChain seeks to bring scalability, security, robustness, and utility to Bitcoin. In short, the SatoshiChain doesn't compete with Bitcoin. Instead, it aims to harmonize with the original crypto and enhance it with smart contract capability.
SatoshiChain enhances $Bitcoin to bring Decentralized Finance applications like NFTs, games, and decentralized applications (dApps) to the $Bitcoin community. Unfortunately, $Bitcoin cannot support any of these applications (or any other dApps) as is.
SatoshiChain fixes this.
SatoshiChain utilizes the Satoshi currency ($SAT). A single bitcoin ($BTC) is divisible, just like dollars, and the smallest unit is called a Satoshi. When you bridge your $BTC to SatoshiChain, you receive $SAT in your wallet. There are 100 million Satoshis ($SAT) in one bitcoin, meaning each Satoshi is worth 0.00000001 BTC.
The bridge works both ways, so when you withdraw your $SAT out of SatoshiChain, you receive $BTC in your Bitcoin wallet according to the same conversion rate.
Connect To SatoshiChain Testnet
Network name: SatoshiChain Testnet
RPC URL: https://rpc.satoshichain.io/
Chain ID: 5758
Symbol: SAT
Block Explorer URL: https://satoshiscan.io
Co-Founder and Project Coordinator
Christopher is one of the managing partners at DeFiMarketing and has overseen multiple, multimillion dollar projects in several fields. Coordinating teams of over 100 individuals, he has shown time and time again that he will go the extra mile to ensure deadlines and budgets are met and expectations are far exceeded.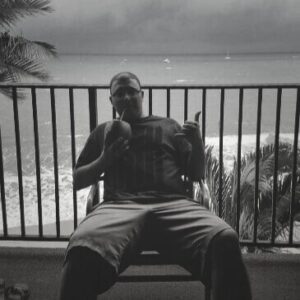 Co-Founder and Marketing Manager
A full time marketing consultant since 2001, Tyler founded one of the first marketing companies to exclusively represent crypto companies back in 2013. As a managing partner of DeFi Marketing, he has handled campaigns for Crypto Price Index, Crypto Facilities, AlphaPoint, Vulcan Blockchain and more.
Edward has focused on vision delivery and business development goals with leading projects including Peercoin, VSYS, Primecoin, Seedify, Syscoin and more.
Edward Sirofsky
BlockDesk Ventures
Jeffrey is an advisor to Mulana Capital, ex-progam manager of OWC accelerator, the venture spin off from NEAR protocol, advisor to Graviton, and advisor to Neptune Mutual.
Jeffrey Broer
Entrepreneur & Advisor
A founding member of the AlphaPoint team, Jack has over 15 years of experience in financial services, blockchain technology, and digital asset exchange technology.
Jack Sallen
AlphaPoint Co-Founder
Marc Willis
Strategy Coordinator
Amera Fualaau
Community liaison
Anna Huerra
PPC Specialist
Richard Cruse
Influencer Outreach
Pamela Konig
Publicity Specialist
Igor Todorovsko
Project Lead
Richard Crew
AI & Solidity
Altaïr Hávarðr
Full-Stack Developer
Michel Dejardin
Front-End & dApps
Frank Woude
Front-End & dApps
SATOSHICHAIN RELIES ON THE FOLLOWING KEY PRINCIPLES:
SATOSHICHAIN SMART CONTRACT
The management of the validator along with their selection, reward distribution, and staking are all performed by the smart contracts of the protocol. These contracts are deployed in the genesis block. On the SatoshiChain, there are six different types of smart contracts.
manages disciplinary actions against validators who do not follow the predetermined rules of the chain.
What is SatoshiChain ($SC) Token?
$SC token is the governance token that gives holders the right and ability to vote and decide on decisions that affect the entire SatoshiChain ecosystem, as well as enables validators to contribute to the SatoshiChain ecosystem.
SatoshiChain
Token Distribution
*All token allocations include 15% unlocked upfront, then vest according to the above vesting periods. 
Featured Projects in the SatoshiChain Ecosystem:
🚀 step by step to the moon 🚀